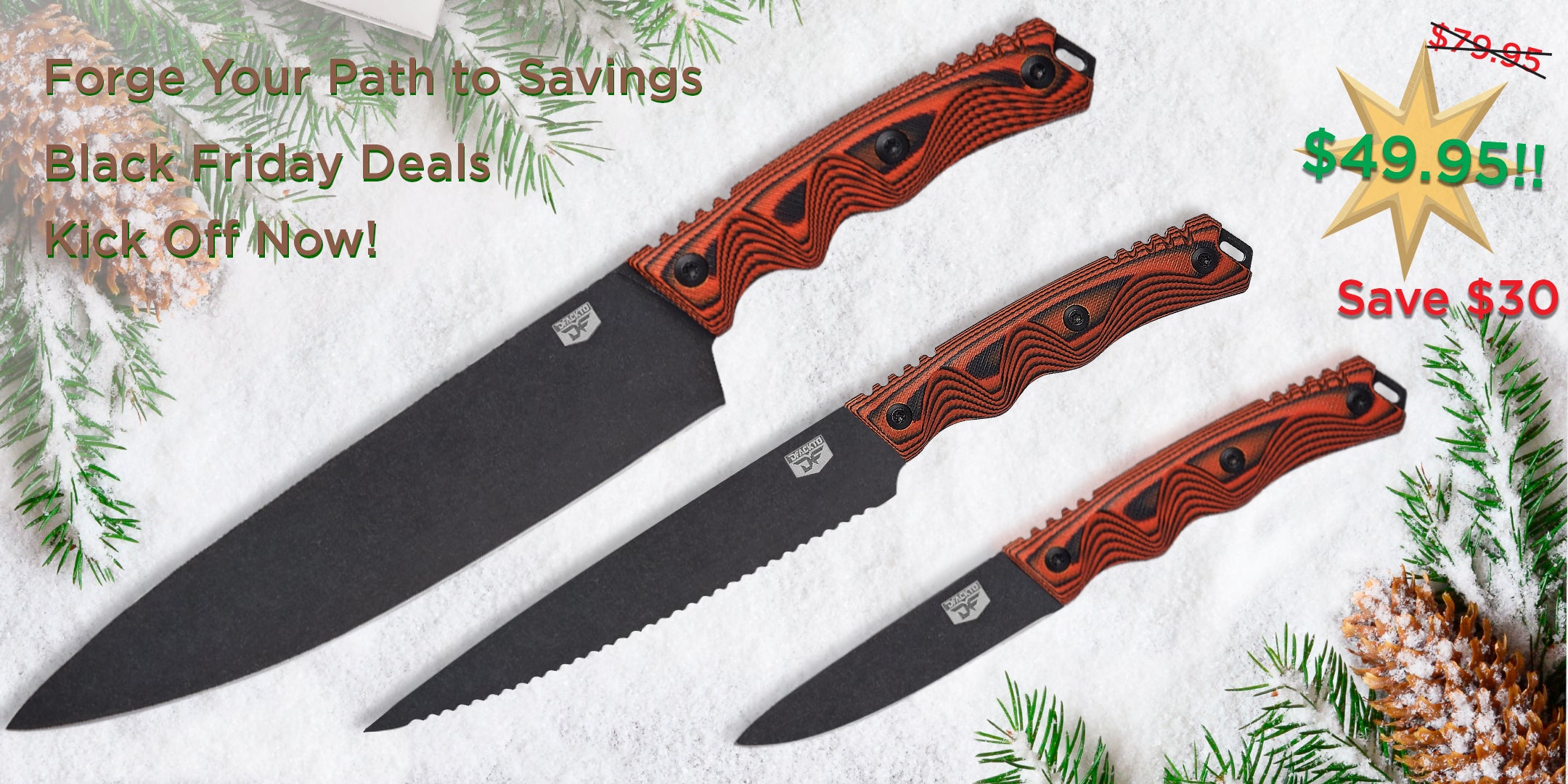 selling fast
interceptor 3 piece sets
Interceptor Series Knives
precision from field to table
Adventure Ready Culinary Excellence
Real knives for real adventures
Premium Tools for Kitchens & Campsites
Probably the best quality knives you can get for this price especially for camping if you are getting into cooking...
I have always wanted a set of chef's knives and I saw these and I had to have them. I am a US Marine and I wanted a knife set that matched my personality. I have to say that I was extremely excited when I got this set delivered to me. They are perfectly comfortable and definitely a head turner in the kitchen. The absolutely best knives I have ever owned.
All of the knives were razor sharp out of the box. The weight and overall feel of the knives are great. I really liked the handle design and it did not disappoint. The contour of the handle is very comfortable. I washed the chef knife and while the handle was still wet it actually seemed to have even more grip.
These knives exceeded my expectations. They are very sharp and well weighted. The grip is really great, no slippage at all. Additionally the sheathes to protect the knives ( and me) along with the well designed case make it great for the camper, no banging against each other or getting tangled up with other stuff. Also makes them easy to use in the outside kitchen, at the grill/campfire. Thinking of getting some for Xmas gifts!
interceptor series
field & table knives
About US
Dining Facility Knife & Tool Outfitters was founded in 2019
with a commitment to the innovation of rugged knives and tools meant to encourage
culinary adventures in and out of the kitchen. 
By collaborating with top austere butchers, outdoor chefs, and designers,
we continue to develop durable products that are intended to inspire and meet
the demanding needs of our customers.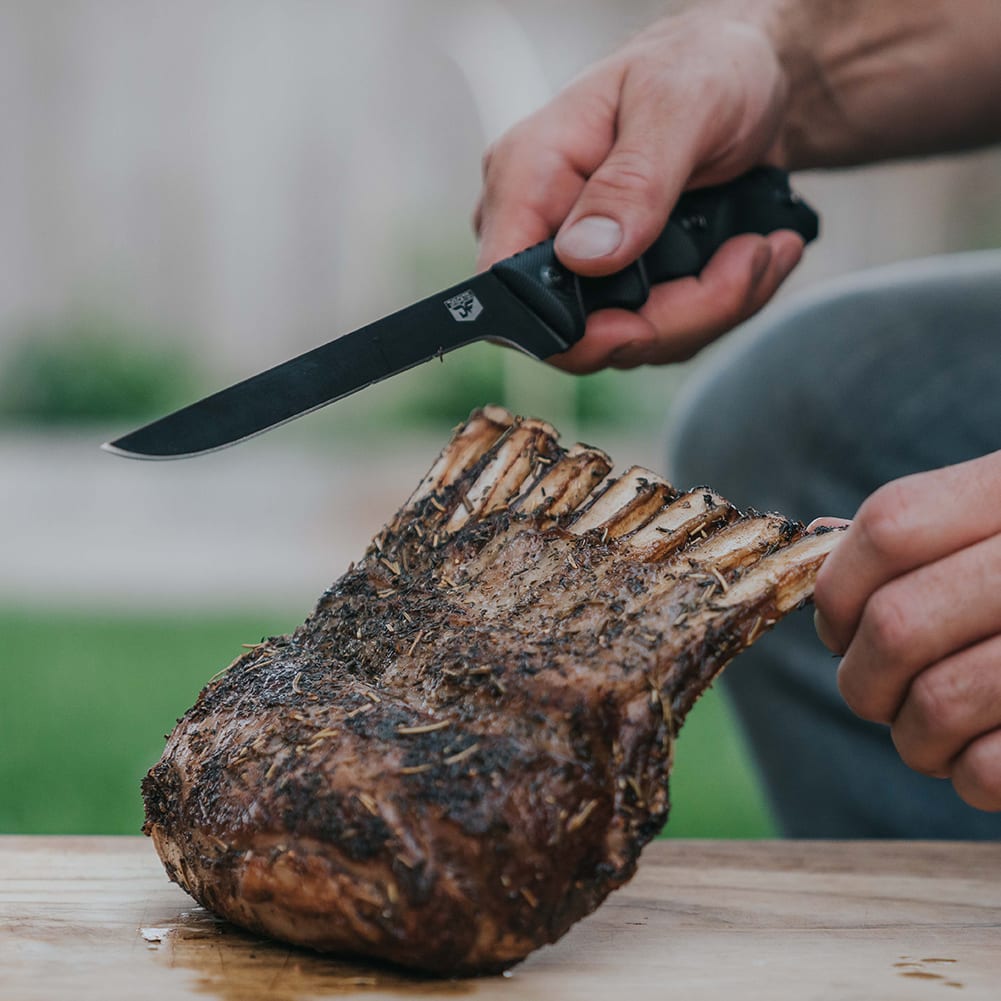 SINGLE KNIVES
Game changing essentials to make prepping satisfying
Knife Sets
Deployment ready sets for large and small tasks from the field all the way to your table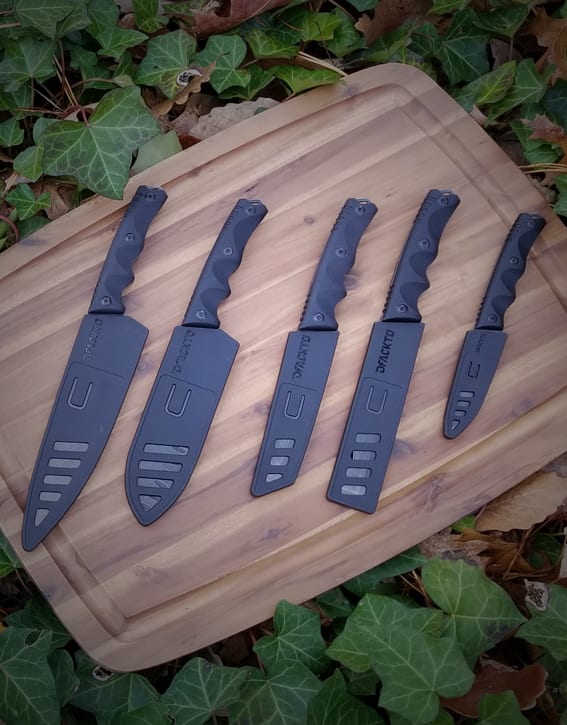 Tools
Cutting boards, Carving Forks and Utensils to compliment your knives